TechSparks'23, organized by YourStory Media, was an amazing three-day conference covering valuable insight and learnings from the very top of the Indian government to founders of transformative companies growing at speed.
The theme of the conference was "The Great Indian Techade," and the main prediction was that the startup ecosystem would grow to contribute to at least 5% of India's GDP by 2030. Optimism and digital innovation within and outside the startup ecosystem were everywhere, and there was a real buzz across the community.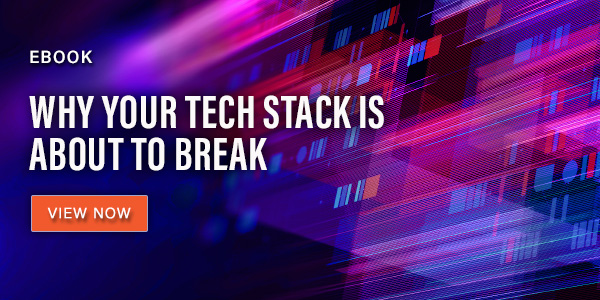 Real Tech Transformation in India
We heard from founders who shared their own digital transformation journeys and learned about the macro vision from the IT policymakers in the government. The keynote by the Indian Minister for IT was a statement of the agenda for this decade —  to reach the lofty goal of empowering every Indian citizen to embrace and optimize technology. The Unified Payments Interface (UPI) initiative has already enabled every Indian citizen with a mobile phone to engage in financial transactions, so this goal laid out by the IT minister isn't unrealistic. 
Meeting Founders and Scaling Databases
This was Volt Active Data's first time sponsoring Techsparks23. We had great conversations with founders, CEOs, and CTOs of start-ups and enterprises alike. The main interest was how to scale relational databases, particularly MariaDB and Cassandra, without compromising on guarantees, performance, or cost. This is exactly where Volt excels. (One technology that was notably missing from these discussions, however, was Apache Flink.)
Dream11 and Limitless Performance
On day two, we had an amazing opportunity to deliver a masterclass session with our customer Dream11 in our talk,  "Limitless performance for your application – scaling after the peak." The main gist: scalability challenges come when you reach the initial peak, and Volt was built to solve this key challenge.   
We presented how Dream11, the world's fastest-growing fantasy sports platform, supports 10.5 million concurrent users with 5 million requests per second, enabling personalized, real-time user experiences with zero downtime.  
Session highlights included:
Understanding the scalability challenges of high-concurrency critical applications

How to build a super fast, highly scalable, consistent data architecture 

Volt Active Data capabilities for high-speed ingestion, low latency processing and consistency

How Dream 11 has built a highly scalable resilient architecture
Thanks to a large audience, the session was interactive and we had some great questions. 
Other Highlights
The top three sessions that caught my eye were the ones with subjects around requiring real-time data processing to deliver business growth and customer excellence. They were:
AI start-ups lead the way at Techsparks23

Connecting modes of public transport essential for successful urban transit system

Don't believe in discounts; focus on experience and quality
Top Takeaways
My top Techsparks23 take-aways were: 
This is indeed the Great Indian Techade! I haven't attended another conference in the last three years that had such a buzz and showed such enthusiasm to embrace technology. 

Innovators and leaders need data solutions that can scale easily without sacrificing TCO so that their digital transformation journeys can accelerate and not stall. 

The delegates that attended our session were knowledgeable, inquisitive, and open to new technologies to drive growth – you can't ask for any more than that. 
Check out the entire TechSparks 2023 coverage HERE. 
Read more at: https://yourstory.com/2023/09/its-a-wrap-at-techsparks-2023-indias-techade