In recent years, two rapidly developing technologies have been transforming the way organizations build and use applications: edge computing and the Internet of Things (IoT). 
In the simplest terms: edge computing refers to processing data at or very close to where it's generated; IoT refers to physical objects connected to the Internet. IoT devices have sensors connected to a network that enables inter-device communication. Edge devices, on the other hand, have nodes with enough power to process data on their own. 
Thanks to the evolution of both technologies and the proliferation of 5G networks, the symbiotic nature of edge computing and IoT is beginning to become evident. Today, first-mover organizations are using the two technologies together to tackle things like production line optimization, real-time inventory management, and building maintenance and management.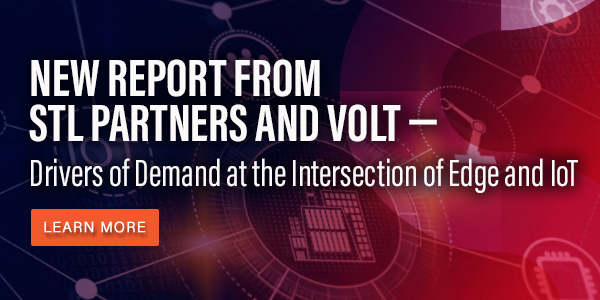 Why Edge and IoT Are Starting To Converge
From low latency and high reliability to reduced data backhaul and data localization, organizations enjoy several benefits from edge computing initiatives. At the same time, they face a number of challenges, including ensuring compute efficiency in a limited physical space, securing edge infrastructure, and navigating a market that's still maturing.
The pros and cons for IoT investments are similar. On one hand, organizations with IoT footprints can collect more data, unlock additional business insights, automate processes, and monitor key assets remotely. On the other, IoT installments tend to require many different technologies, including devices, applications, and connectivity. Due to a lack of standardization across these technologies, getting them to work together can be challenging.
However, this is all starting to change thanks to various factors. As 5G networks roll out, many organizations are demanding platforms that are interoperable across edge and IoT and give them the ability to quickly and cost-effectively push data from the edge to the cloud to support real-time data analysis. At the same time, vendors are responding to these new demands by offering verticalized products, giving organizations purpose-built solutions designed for their industry instead of general ones. Vendors are slowly working to standardize hardware and protocols across IoT and edge landscapes.
As the IoT market continues to mature and decision-makers realize that the cloud isn't the ideal place for data analytics workflows requiring large data sets (e.g., AI/ML applications with significant data needs), more and more organizations are exploring the marriage between edge and IoT, since the technology that can unlock the full potential of both is no longer theoretical.
Edge and IoT Use Cases
Now that the technology is catching up, organizations are poised to unlock a number of transformative use cases that combine IoT and edge, including:
1. Production Efficiency
IoT and edge can help manufacturers optimize production with real-time detection of production-line faults using video cameras and analytics. After each fault occurs, the associated data can be used to inform predictive maintenance initiatives. As a result, IoT and edge can help manufacturers extend the life of their equipment while reducing data backhaul costs.
2. Inventory Management
Using video and sensor data captured across the supply chain, companies can get more control over inventory while better predicting future supply. Not only can IoT devices at the edge monitor stock levels in transit, they can also measure how much stock is in the warehouse for immediate fulfillment. As a result, organizations get more control over their supply chains and are able to fulfill orders more efficiently — which increases customer satisfaction.
3. Building Management
IoT and edge can also team up to help building managers optimize usage efficiency and cost savings. For example, solar panels and edge computing can forecast energy supply while analytics can forecast demand, giving building managers the data they need to determine whether they need to source alternatives. Additionally, the technologies can help building managers optimize energy use with smart thermostats, smart lighting, and smart EV charging, which keeps costs down.
After years of promises, it finally looks like IoT and edge technology are starting to come together as people envisioned they might. The compute and processing constraints of IoT match up well with the processing power of the edge. IoT offers width and scope, while edge offers speed. They come together well; we should expect to see more use cases pop up as these technologies evolve.