Telco operators across the globe have been making heavy infrastructure investments to enable 5G rollouts. Boston Consulting Group anticipates that US communications service providers (CSPs) alone will spend more than $250 billion on these rollouts between 2020 and 2025.
These investments are primarily geared toward serving the ever-increasing industrial and enterprise needs for connectivity. Doing this successfully requires these key SLAs: 1-millisecond latency, 10 Gbps bandwidth, and the ability to support a million devices per square kilometer.
Of course, it's nothing new for telecoms to need to serve enterprise and industrial needs. After all, private LTE is already a thing. But Industry 4.0 is asking telcos to generate and transport more data than ever before, and doing this using a traditional wired network will be prohibitively expensive for enterprises. 4G can handle neither the volume of data being generated nor the number of connections and devices.
5G, however, can, but the true monetization opportunities of 5G will come from not just being able to manage all the data coming in but actually being able to make decisions on it before it loses any value.
Must Check: 5g Network Latency
5G and Low-Latency: Why You Need Decisions
5G's involvement of massive machine type communication requires enterprises to use collected data immediately for in-event, in-the-moment decisions, before it has to make the trip to the data lake.
This is where ultra-reliable low-latency communication plays a key role. But what good is low-latency communication if transported data doesn't create value in a low-latency manner as well?
And that's where ultra-reliable low-latency decisions come into play.
Data is useless, or practically useless, at least in the context of 5G, if it doesn't also drive intelligent and cognitive decisions and corresponding actions.
For these decisions and actions to be effective, they need to happen in under 10 milliseconds. If you miss this window of opportunity, the best-case scenario is that the data gets used in analytics exercises, but the most common scenario is that the data goes dark and is never seen again.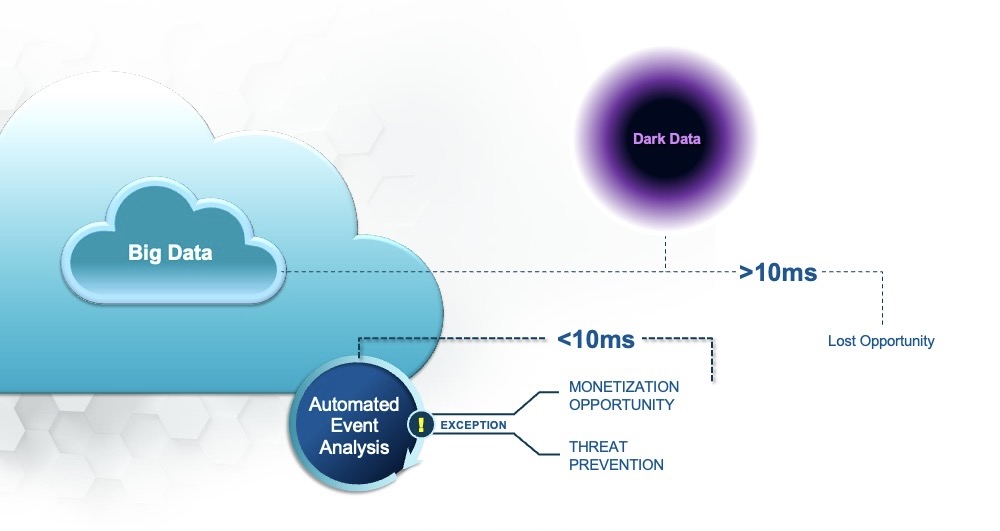 The Real 5G Opportunity for Telcos
Now that we know why immediate decisions and actions are important, let's take a look at which enterprises will be using these types of decisions the most in the age of 5G.
Two types of enterprises are poised to benefit greatly from 5G: the ones that move content to the user equipment, and the ones that use connectivity to automate tasks in their business processes.
Any over-the-top content provider, such as a video streaming company, falls into the first category and can use the wider 5G "pipe" to get content faster to user equipment such as mobile phones, tablets, and even smart TVs.
However, this is not the most compelling usage of 5G from a telco operator's perspective, since it just makes them the connectivity equivalent of a utility company.
It's really the second use case category—using connectivity for automation—that's alluring for operators because that's the one that's really going to give them the ROI they're looking for on their infrastructure investments. And that's because it's industrial IoT and mMTC (massive machine-type communications) that will allow operators to bring value to the enterprises far beyond just connectivity.
To make that value happen, you need to be able to make these ultra-reliable low-latency decisions, and to make those decisions, you need a data platform that can handle ingest-to-action in under 10 milliseconds.
Want to learn more? Check out our on-demand webinar: How to Guarantee Ultra-Reliable Low-Latency Decisions for 5G SLAs