With the ever-nearing move to 5G and the impending explosion of industrial IoT use cases, data is going to play a very important role in the quality of service assurance, KYC and security.
What You'll Learn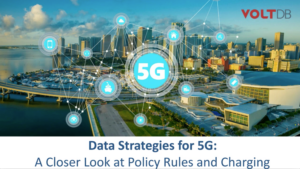 In this webinar, we discuss strategies to think about how we can leverage information to provide better customer experience.
Topics covered, include:
How are 5G and other telco digital transformation trends impacting on PCRF?
The opportunities – and challenges – of 5G
Requirements of data platforms in the era of 5G
New PCRF use cases in a 5G network
The role of fast data in enabling and powering PCRF
Speakers:
Dheeraj Remella, Chief Technologist, Volt Active Data
Robin Duke-Woolley, CEO, Beecham Research Ltd.