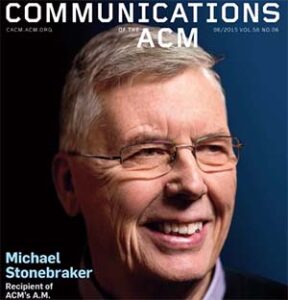 Today's data is big. But it's also fast. When your legacy database can't keep up, data is delayed, value and visibility are lost, and approximations that were once tolerable now put your organization at risk.
To make the most of fast, big data – to leverage it to make critical business decisions in real time – you have to have the right tools in place.
In this webinar, "Stonebraker Says: Fix Legacy Database Design or Be Left Behind", Dr. Stonebraker recounts some of the early H-Store research that provides the foundation for modern-day web-scale database systems, and discusses the architectural decisions that ensure:
Unmatched transactional performance on commodity hardware – with parallelized transactional execution
High availability through active/active (synchronous multi-master) replication within the database
Full durability via disk-based snapshot and command logging – with no impact on operational performance
No one knows database architecture like Mike Stonebraker. And he'll be the first to tell you that fast data is the new reality. Don't get left behind – get the straight talk from Stonebraker.
Speaker: Dr. Michael Stonebraker, Co-Founder, Volt Active Data; ACM A. M. Turing Award Winner